Just weeks ahead of season 2 Celebrity Jeopardy! airing, we now know for sure who is set to take the podium as host.
In a series of posts made on Instagram and X (formerly known as Twitter), the popular quiz show proudly announced that Ken Jennings will step in for Mayim Bialik as the face of Celebrity Jeopardy! season 2. Dropping the newest promotional poster online, folks witness the TV personality walking on what looks like a movie set, with the name of the series flashing boldly behind him. What's more, the show's social team didn't hesitate in letting viewers know exactly when they could catch Ken hosting new Jeopardy! episodes.
"The show where the ✨ shine the brightest is back for a whole new season!" read the official caption. "Celebrity Jeopardy! returns September 27 8/7c on ABC!"
More From Good Housekeeping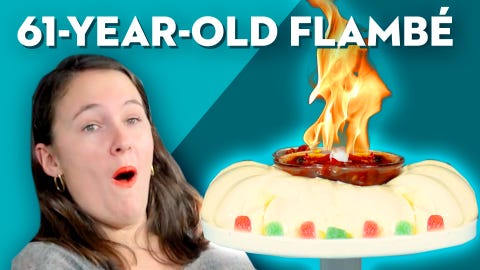 When fans noticed that Celebrity Jeopardy! gave a surprise sneak peek at what Ken's new gig may look like, they immediately rushed to the comments as they couldn't contain their elated excitement.
"I'M SO READY FOR THIS," one person wrote on X. "Yay!! Always happy for MORE @Jeopardy [and] even happier when @KenJennings is at the podium," another added. "Love @KenJennings ❤️," a different user rejoiced.
The confirmation of Ken taking over as host comes just over a week after Variety reported that he would replace Mayim upon ABC releasing the official fall 2023 television lineup. This also comes after the original iteration of the quiz show went into production for season 40 in mid-August, with Mayim nowhere to be seen due to her solidarity amid the ongoing WGA and SAG-AFTRA strikes.
As far as which celebrities will take the stage come September 27, it's hard to say. Presently, ABC hasn't dropped an official roster, meaning viewers likely won't know who's playing until we're closer to the release date. Last season saw The Mindy Project star Ike Barinholtz win the 13-episode tournament, where he donated all of his prize money to Pacific Clinics.
Well, looks like we're in for quite a unique season!
Editorial Assistant
As the entertainment and news editorial assistant for Good Housekeeping, Adrianna (she/her) writes about everything TV, movies, music and pop culture. She graduated from Yeshiva University with a B.A. in journalism and a minor in business management. She covers shows like The Rookie, 9-1-1 and Grey's Anatomy, though when she's not watching the latest show on Netflix, she's taking martial arts or drinking way too much coffee.